A For Accomplishment!!
All our time in kindergarten has been spent in learning "A for Apple" and that has pretty much stayed with us all this time, which is great, except, it's not! The letter 'A' has so much more to offer than only an apple (provided by Mr. Jobs or otherwise!) In a bid to learn something new, and offer you the same, dear reader- I've decided to begin a series called 'Word of the Week' that will teach us some new words from every alphabet.
Like the sound of that? Let's begin with the letter 'A'- the first letter of the English alphabets and the article "a" is used before consonants. "A" also stands for accomplishment, which well-defines the agenda of the week, to accomplish learning of  some unheard and meaningful words this letter can provide.
The Compact Oxford Dictionary has a total of 52 pages under the letter 'A' containing approximately 1229 words as of now, among which we have selected some of the words which you can add in your vocabulary. Read on:
Verb. stress or single out as important.
"Kabir Khan, the women's hockey team coach, accentuated the importance of the last 17 minutes in the game that no one can snatch away from them, for their entire life, whether they win or lose."
(Chakde India)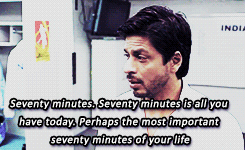 Adjective. marked by strong anger or bitterness
"Thakur Baldev Singh was acrimonious towards Gabbar Singh for murdering his family and impairing him, and sought revenge against him through Veeru and Jai's help."
(Sholay)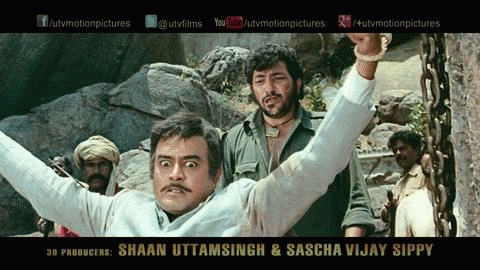 Noun. the act of binding yourself to a course of action or cause
"Neerja swore allegiance to her duty of saving the passengers in the plane before her own life."
(Neerja)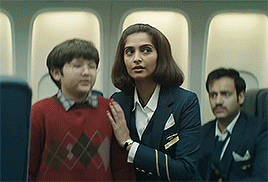 Adjective. showing a selfless concern for the well-being of others; unselfish.
"Bajrangi had an altruistic bond with Munni, where all he wanted was to get her home to her parents safely."
(Bajrangi Bhaijaan)